Gluten Free Pizza Dough/Crust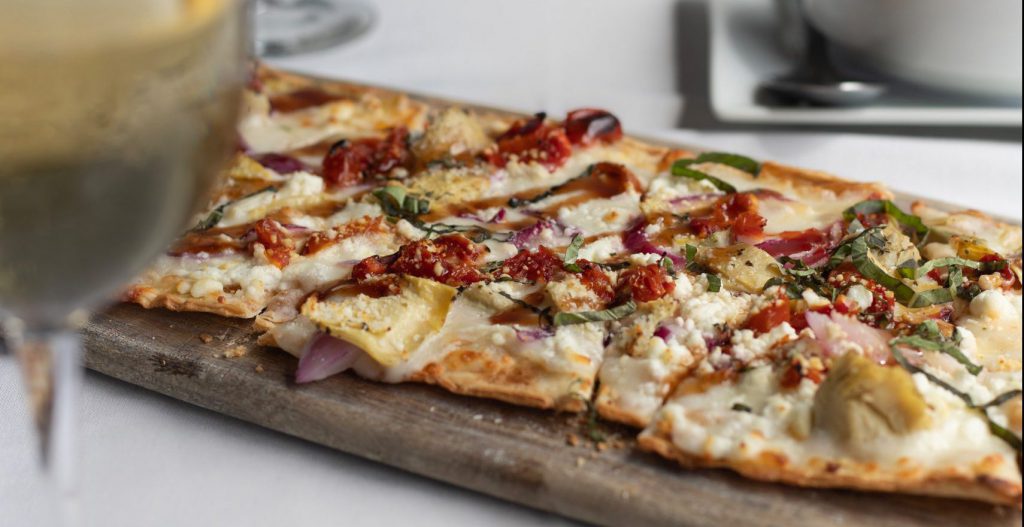 Anyone eating a gluten-free diet knows how difficult it can be to find substitutes for your favorite foods. Pizza is one of those foods that is a particular challenge. But there are some options for you. You can make gluten-free pizza at home, you can get gluten-free pizza crust mixes at retailers and online, and you can even find some pizza restaurants that will make a gluten-free pie for you.
Gluten-Free Pizza Dough Recipes
If you'd like to try a hand at making your own gluten-free crusts from scratch at home, here are a couple of recipes:

Gluten-Free Pizza Dough I
1-1/2 cups brown rice flour
1/2 cup amaranth, buckwheat, or teff flour (use more brown rice flour if you don't have these flours)
2 cups tapioca flour
2/3 cup powdered milk (or 2/3 cup ground almond meal for dairy-free)
3 teaspoons xanthan gum
1 teaspoon salt
2 tablespoons active dry yeast
1 tablespoon sugar
1-1/2 cups warm water (95-110 degrees F)
3 tablespoons olive oil
4 egg whites
Olive oil
Preheat oven to 400 degrees F. Grease two 12-inch pizza pans and set aside. In a mixing bowl, combine the flours, dry milk, xanthan gum, salt, yeast, and sugar. Add in the water and olive oil and mix well. Add the egg whites, one at a time, mixing well after each one. Beat on high speed for four minutes. Divide the dough in half and with a well-oiled hand, press out the dough evenly over the pan, forming a ridge around the edges. Repeat for second pan. Let dough rise for 20 minutes. Bake the crusts in the middle of your oven for 7-10 minutes or until lightly browned. Remove from oven. Top with your favorite toppings and return to the oven until the cheese is melted.
Gluten-Free Pizza Dough II
1 tablespoon active dry yeast
2/3 cup brown rice flour
1/2 cup tapioca flour
2 tablespoons powdered milk
2 teaspoons xanthan gum
1/2 teaspoon unflavored gelatin
1 teaspoon Italian seasoning
2/3 cup water
1/2 teaspoon sugar or honey
1 teaspoon olive oil
1 teaspoon cider vinegar 
In a mixing bowl, blend all ingredients on low speed until just blended. Turn mixer to high speed and beat for three minutes. Spread onto a greased 12-inch pizza pan. Bake at 425 degrees for 10 minutes. Remove from oven and top with your favorite toppings. Return to the oven and bake until the cheese is melted.
Where to Buy Gluten-Free Pizza
But even better, many local pizza places are now offering gluten-free pizzas. If your favorite pizza restaurant does not offer a gluten-free crust, maybe you can convince them of the benefits to both their customers and themselves. Still Riding Pizza works with local pizzerias to offer gluten-free pizzas. They have developed a system to get the crust to the pizzeria and to ensure that no other ingredients containing gluten will touch your pizza. They have a list of restaurants that already offer this service, as well as tips to get their product into your favorite local pizzeria. If you'd like to bake your own pies at home, you can also order directly from them.
And to make enjoying a gluten-free pizza even easier at home, there are some gluten-free pizza products available for purchase. You can also find mixes in most grocery stores.