Lowering the Fat in Your Pizza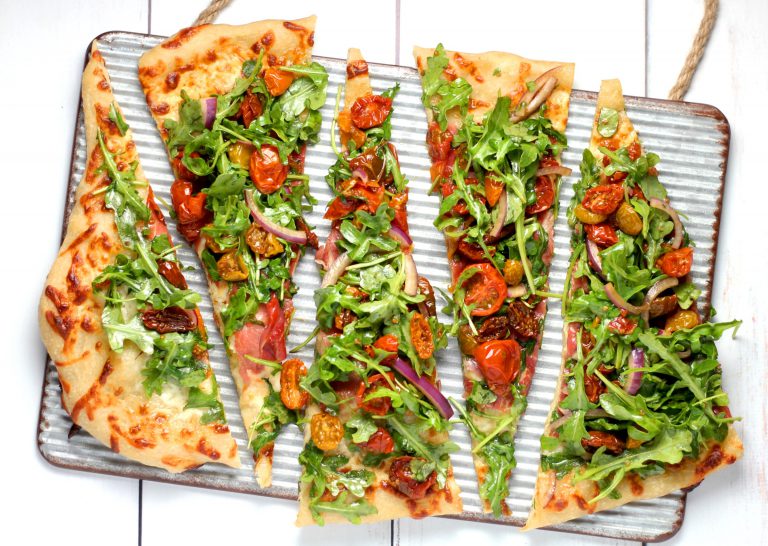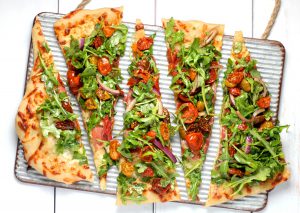 Let's face it–pizza is not health food. Although a great pizza can do wonders for your state of mind and your emotional well-being, it sure can do a number on your waistline. A lot of the problem comes from the high fat content of most pizzas. So, if you want to have your pizza and eat it too, here are some ways to lower the fat in your favorite food:
Go easy with the cheese. Most of the fat in pizza comes from the mounds of cheese that tops it. If you are making your own pizzas, you will have an advantage. Not only can you easily control the amount of cheese that goes on your pie, but you also will have a more flavorful pizza to begin with. Making your own dough will give your pizza body, flavor, and depth that helps reduce the need for an excessive amount of toppings. In fact, I'd recommend to anyone that you cut down the number of toppings you are used to when you begin to make your pizzas at home. Less cheese lets the other flavors shine through. So not only will you cut the fat, but you'll also have a better tasting pizza.
If you don't necessarily want to cut down on the amount of cheese, then at least choose a cheese that is lower in fat. There are some fat-free cheese products, but also cheeses made from 2% milk, which have less fat.
Watch those meats. Another source of high fat is the meat toppings–Italian sausage, pepperoni, and ham are all rather high in fat. Try reducing the amount you place on your pizza. You can also choose less fatty alternatives, like Canadian bacon, which has a lower fat content than those other meats. Turkey is a great substitute for higher fat meats. Try some turkey sausage or turkey bacon to cut the fat.
Load up on the veggies. Topping your pizza with more vegetables will give you a substantial pizza that fills you up, while cutting down on the meats and cheeses that are full of fat.