Pizza Lover's Gift Basket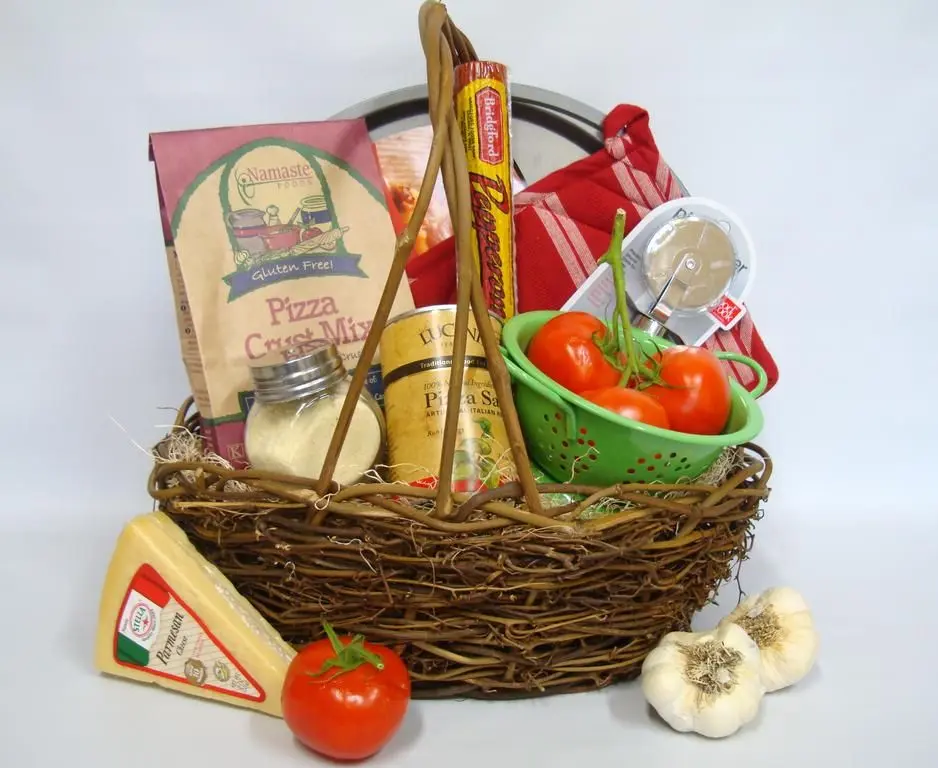 Put together a pizza gift basket for a pizza lover:
Pizza stone or pan
Apron
Measuring cup
Red and white checkered towel or napkin
Cheese grater
Cheese shaker jar
Pizza cookbook
Italian spices–oregano, basil, thyme, rosemary, garlic powder
Jar of red pepper flakes
Pizza sauce, either homemade or store-bought
Head of garlic
Can of parmesan cheese or block of parmesan cheese
Crust mix
Some fresh vegetables–an onion, green pepper, some fresh basil
Stick of pepperoni or packaged pepperoni slices
Can of anchovies
Can of sliced black olives
Can of sliced pineapple
Bottle of olive oil
Jar of sun-dried tomatoes
Bottle of wine
Gift certificate for pizza delivery


Choose any or all of the items from the list. Arrange them on the pizza stone or in the pizza pan. You can also use a new pizza box, which you can often get at your local pizza shop very inexpensively. You can place the pizza stone or pan in the pizza box if you'd like. Arrange the other components of the gift together, using twine and tape to secure each to each other and to the base. You can wrap the entire thing in cello wrap or a cello bag and seal. Tie it together with raffia or twine.